Washrooms at the Gillies Lake Conservation Area are closed for the winter season.










Gillies Lake is a local outdoor gem that has something for everyone to enjoy!
The Gillies Lake Conservation Area is nestled in the heart of the City of Timmins and is home to the most popular recreation trail in the community. Our Gillies Lake Promenade was developed as part of a lake rejuvenation project in 1986. Since that time, the 2.5 km trail has become the hub for the entire community trail network with direct links to the Scout Rock, Golden Springs and Lion's Walk recreation trails. The Gillies Lake Promenade is well lit for evening use and is regularly groomed during the winter months for year round access.
This Conservation Area offers visitors a variety of things to do and see in a unique urban wilderness setting. It features a beautiful boardwalk, public washrooms, picnic facilities and a recreation field. Interpretive storyboards can be found along the trail with information about the lake's unique natural and cultural history.
The family-friendly beach area offers a large playground structure, beach volleyball, change rooms and a swimming area (supervised by the City of Timmins throughout July and August). The Porcupine Health Unit posts testing results on their BeachWise site during summer months.
Gillies Lake can be accessed from Lakeshore Rd., Toke Street or from Highway 655.
Gillies Lake Conservation Area is available to book for your community events.
All dogs must be on a leash at all times in our Conservation Areas.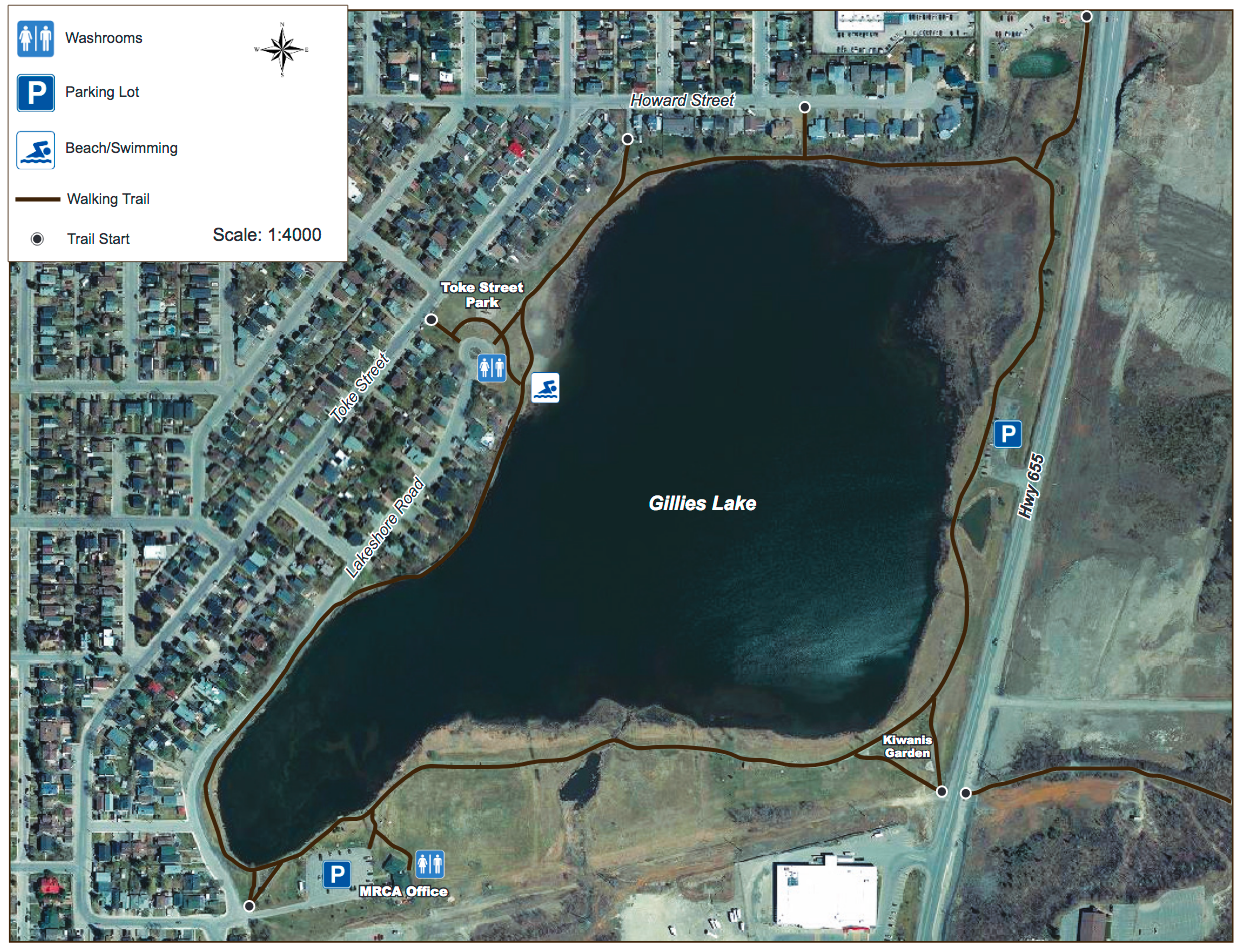 Conservation and natural areas protect valuable ecosystems and natural heritage features, such as wetlands, interior forests and sensitive wildlife habitat.