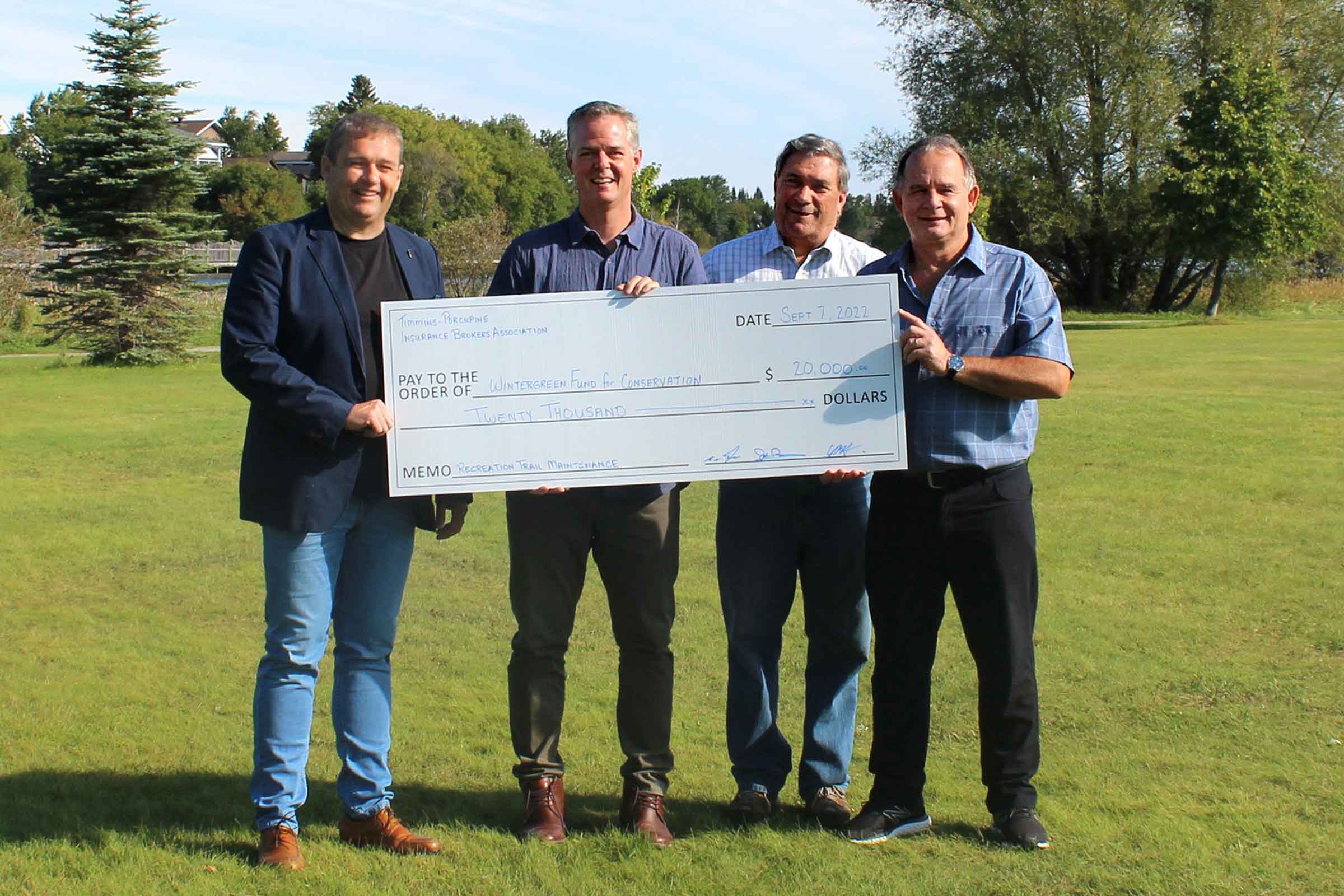 Timmins Porcupine Insurance Brokers Association
The Timmins Porcupine Insurance Brokers Association, a non profit organization consisting of local general insurance brokers, provided a generous donation of $20,000 for recreational trail maintenance and upgrades. "We are proud to support the Wintergreen Fund for Conservation and the Mattagami Region Conservation Authority in the work that they do for our community and the environment, from maintaining and cleaning the trails to ensuring that everyone can enjoy the Gillies Lake, Hersey Lake and Mountjoy Historical Conservation Areas," said Joel Bergeron.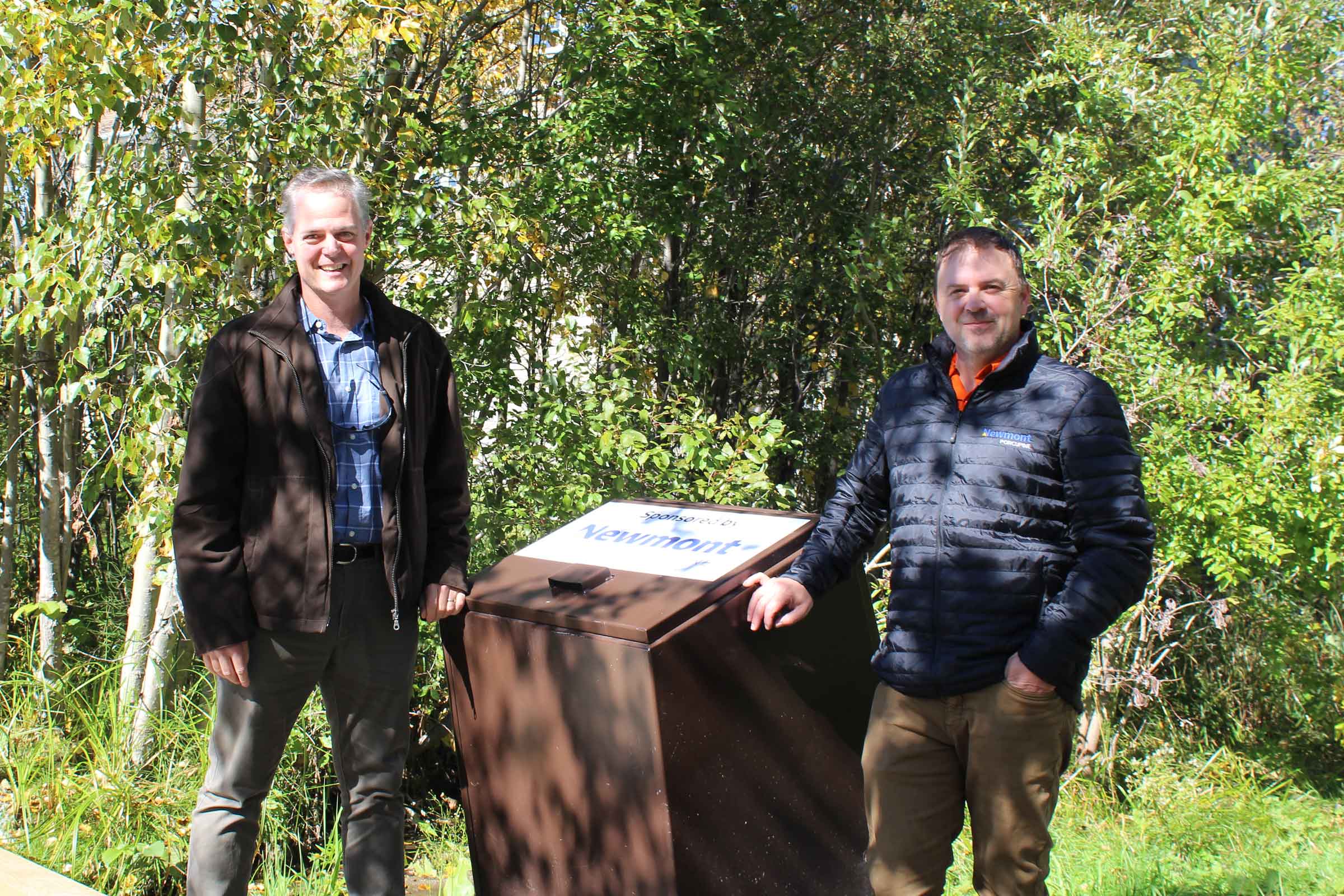 Newmont Porcupine
Newmont Porcupine generously donated over $23,000 towards trail upgrades along the Golden Springs Trail along with 4 additional bear proof garbage bins placed throughout the trail network. Throughout 2021, trail counters registered almost 300,000 users on the recreational trail network in Timmins and Newmont Porcupine is pleased to offer support for this well-used community asset.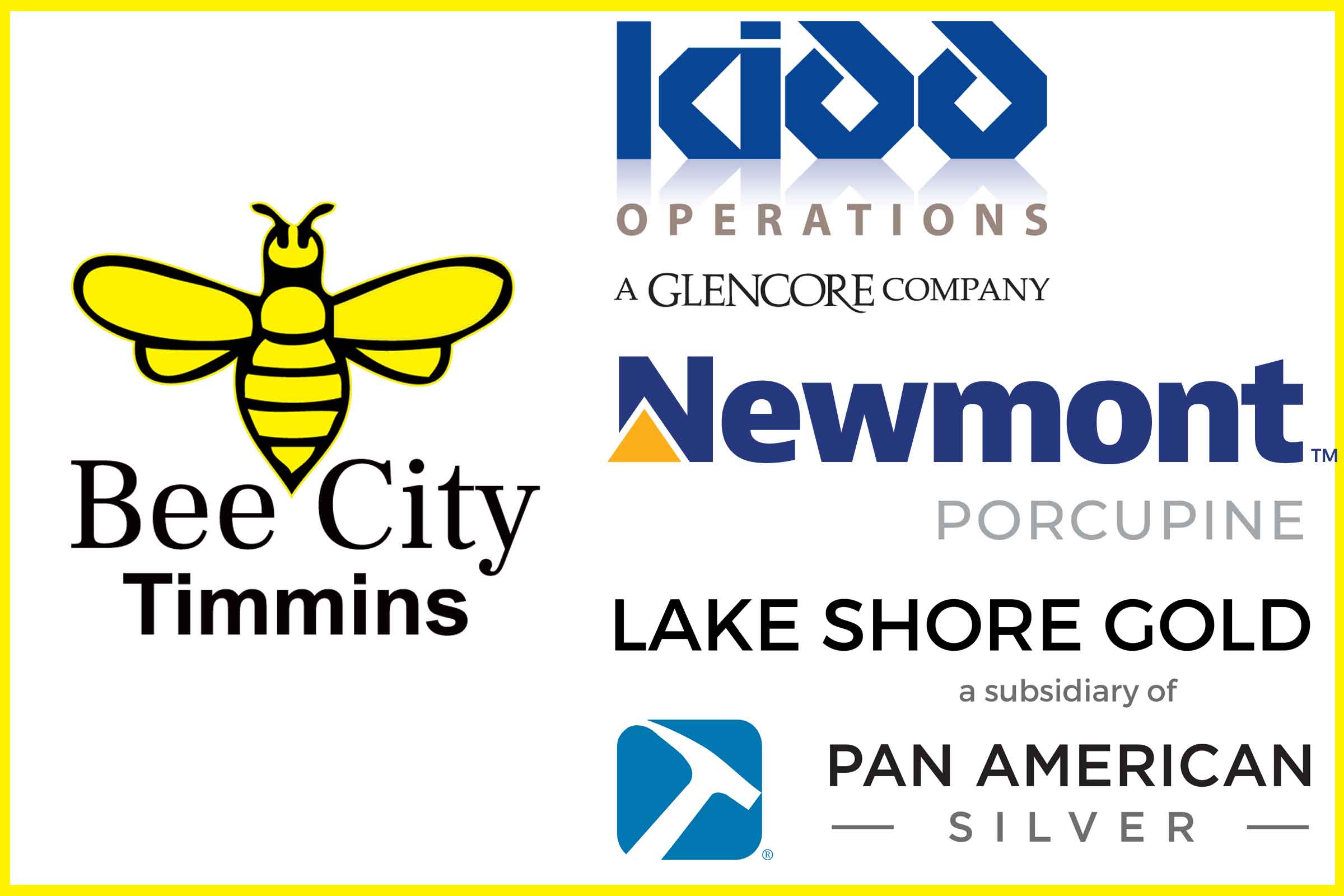 Support for Bee City Timmins Initiatives
Lakeshore Gold, Newmont Porcupine and Glencore, Kidd Operations have provided ongoing support to the Wintergreen Fund for Conservation for their Bee City Initiatives. These initiatives create healthy pollinator habitats and educate the public about the importance of pollinators.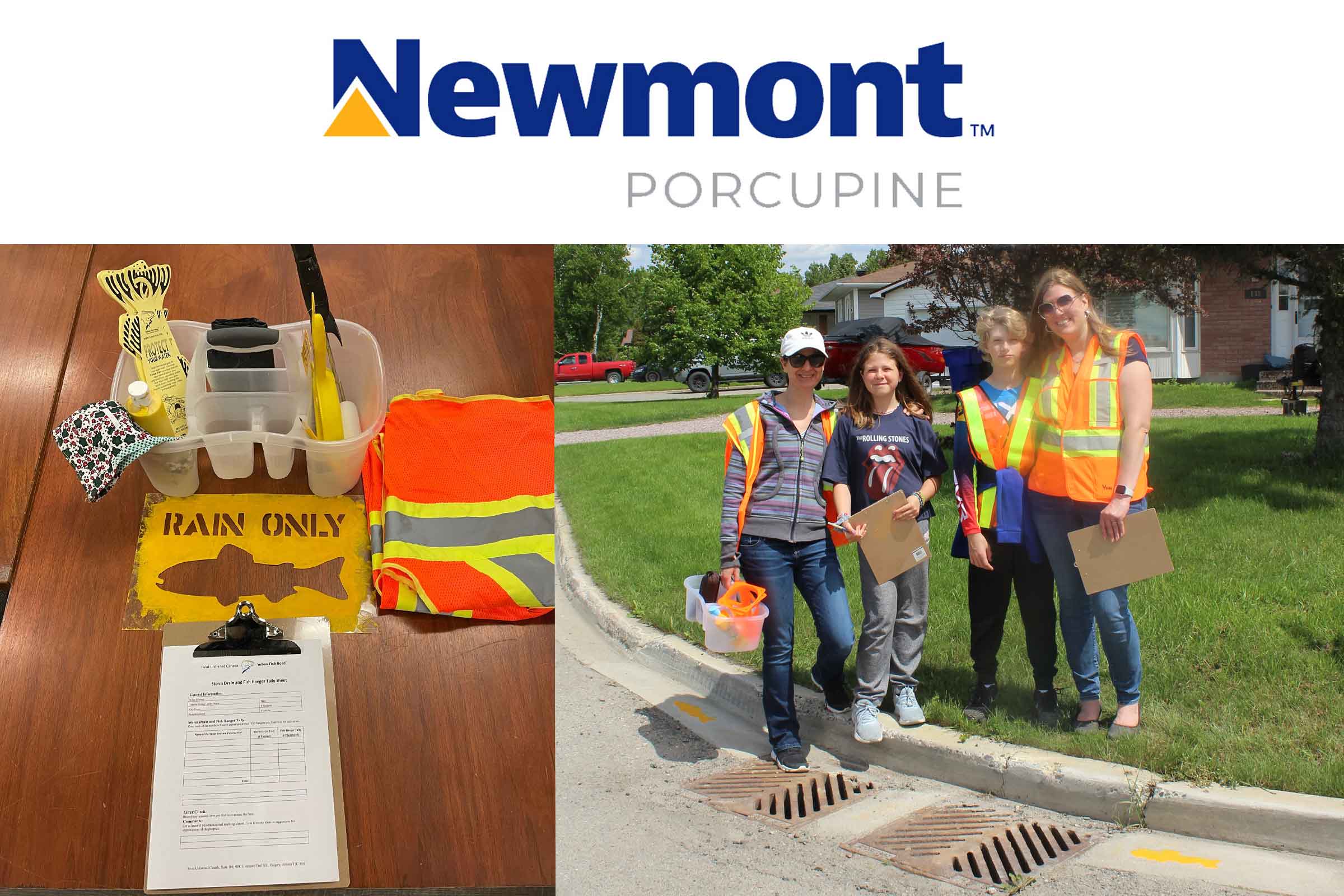 Newmont Porcupine
Students and residents throughout Timmins are learning more about water awareness initiatives through programs like Yellow Fish Road and Drinking Water Source Protection thanks to a donation from Newmont Porcupine.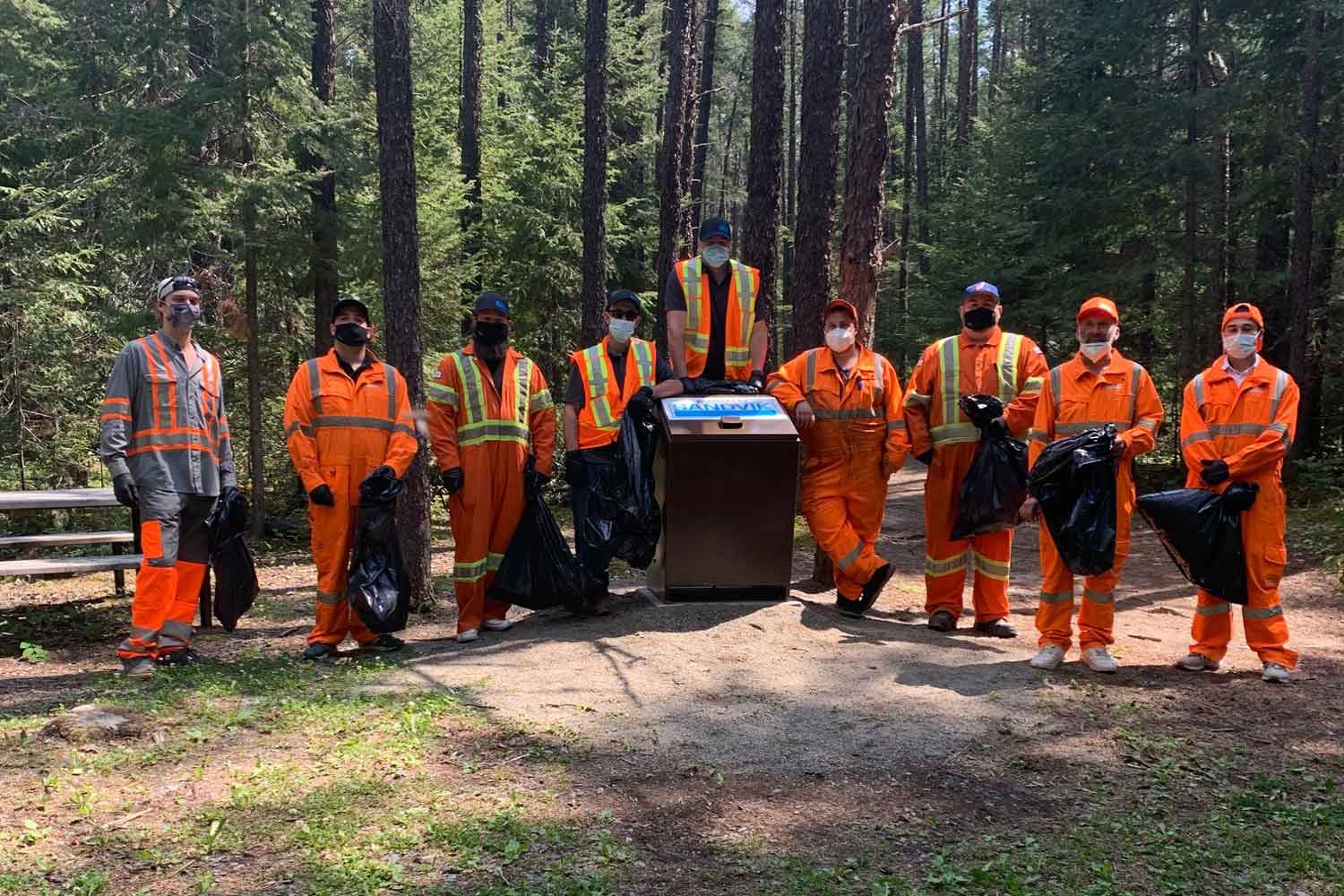 Sandvik Mining & Rock Technology
The Sandvik Mining & Rock Technology team donated a bear proof garbage bin on the Hersey Lake Trails and also contributed their time and effort to a trail clean up. Sandvik Mining and Rock solutions may be a global organization, but they believe in investing locally in their communities. In 2020, extra focus was placed on the psychological health of employees as remote work increased due to the Covid-19 pandemic. Outdoor community trails are a great way for people to stay active and focus on their psychological health.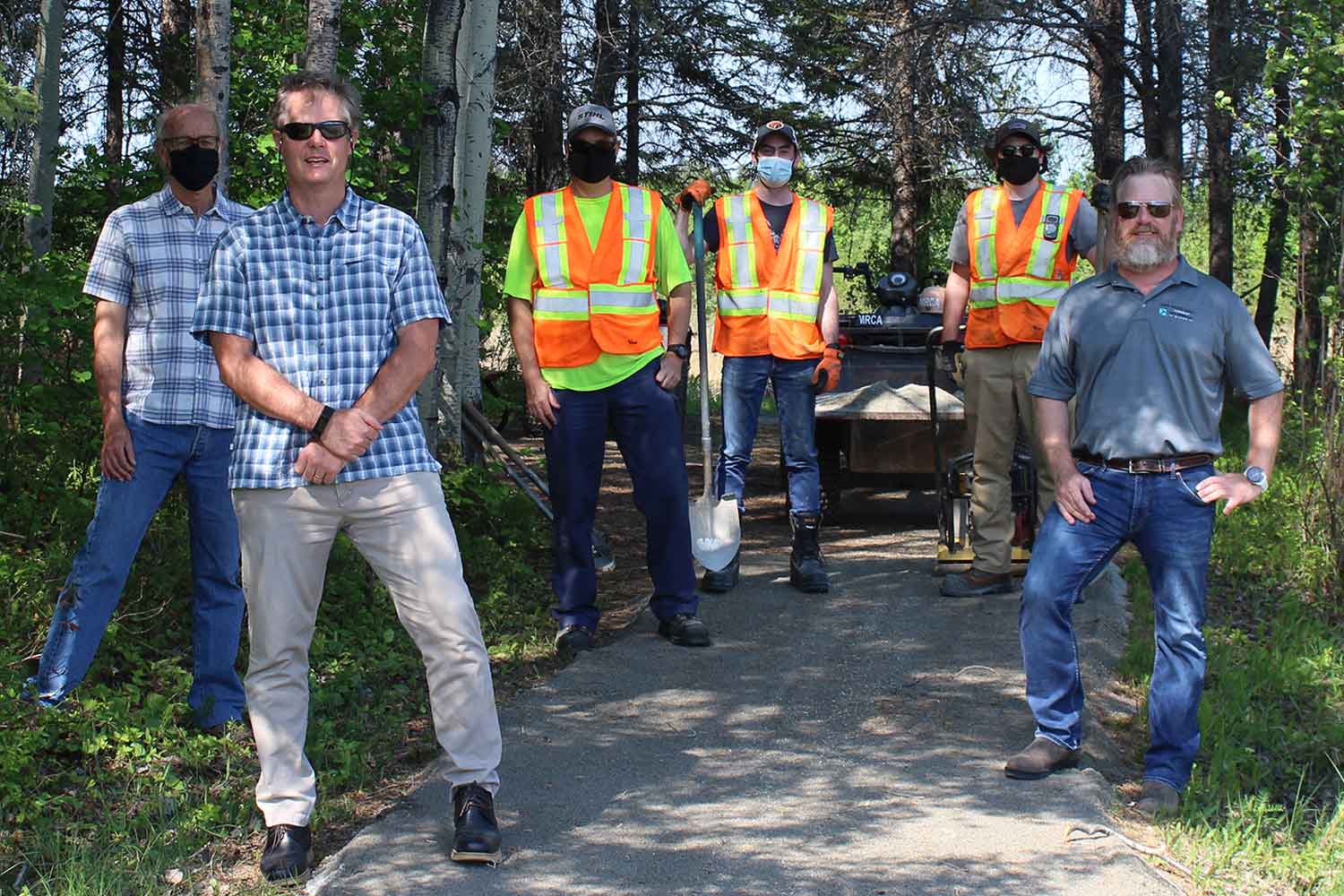 Lake Shore Gold Corp. a subsidiary of Pan American Silver
Residents of Timmins will see some much needed upgrades to local recreational trails this summer thanks to Lake Shore Gold Corp. a subsidiary of Pan American Silver. A $29,600.00 donation was presented to the Wintergreen Fund for Conservation on behalf of employees of Lake Shore Gold. The funds will be used for work along the Bridge to Bridge, Golden Springs and Lion's Walk Trails.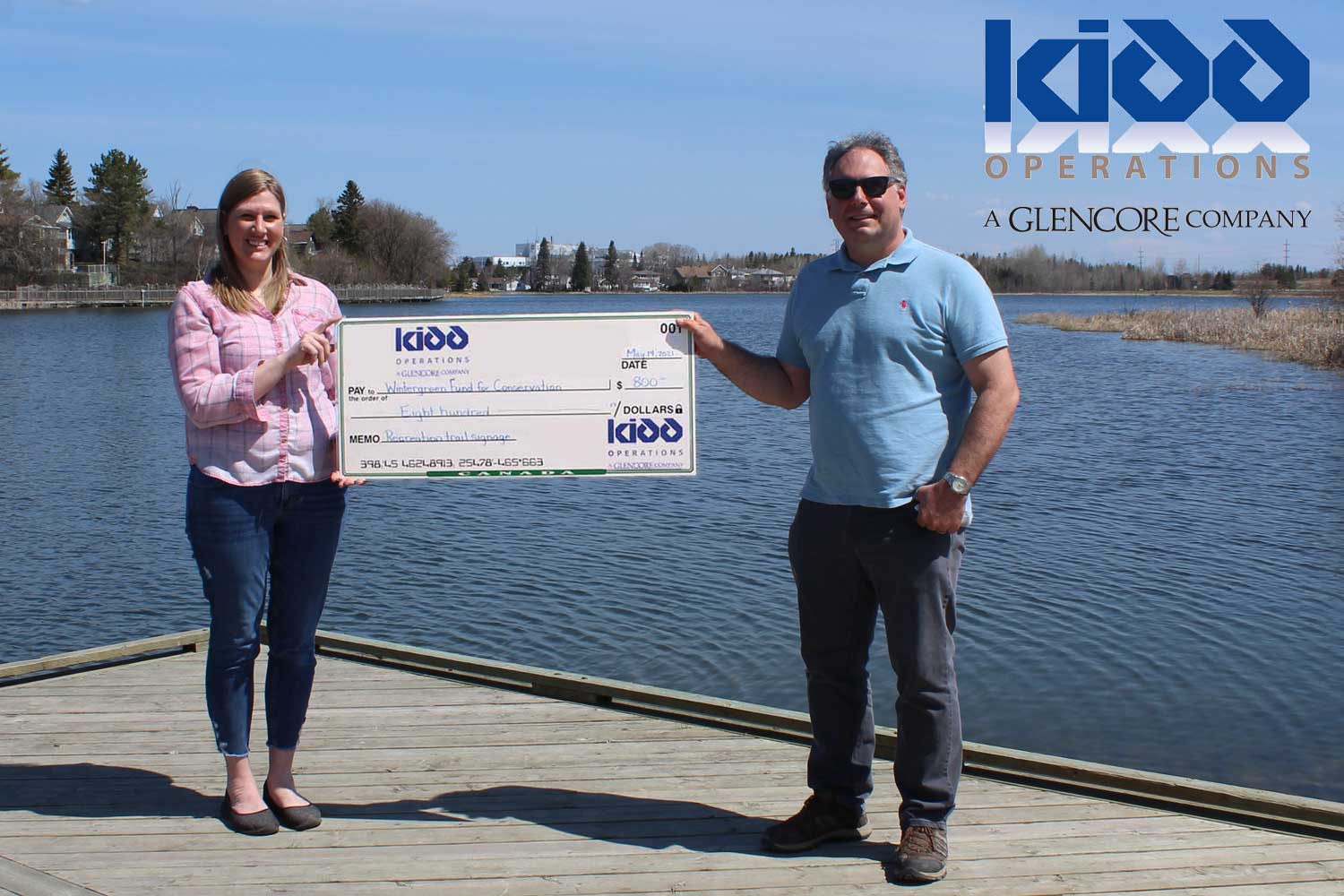 Glencore Kidd Operations
Glencore Kidd Operations has made a donation to the Wintergreen Fund for Conservation as part of their Community Engagement Recognition Program. The funds received will be used to begin upgrades to trail signage on the recreational trail system throughout Timmins.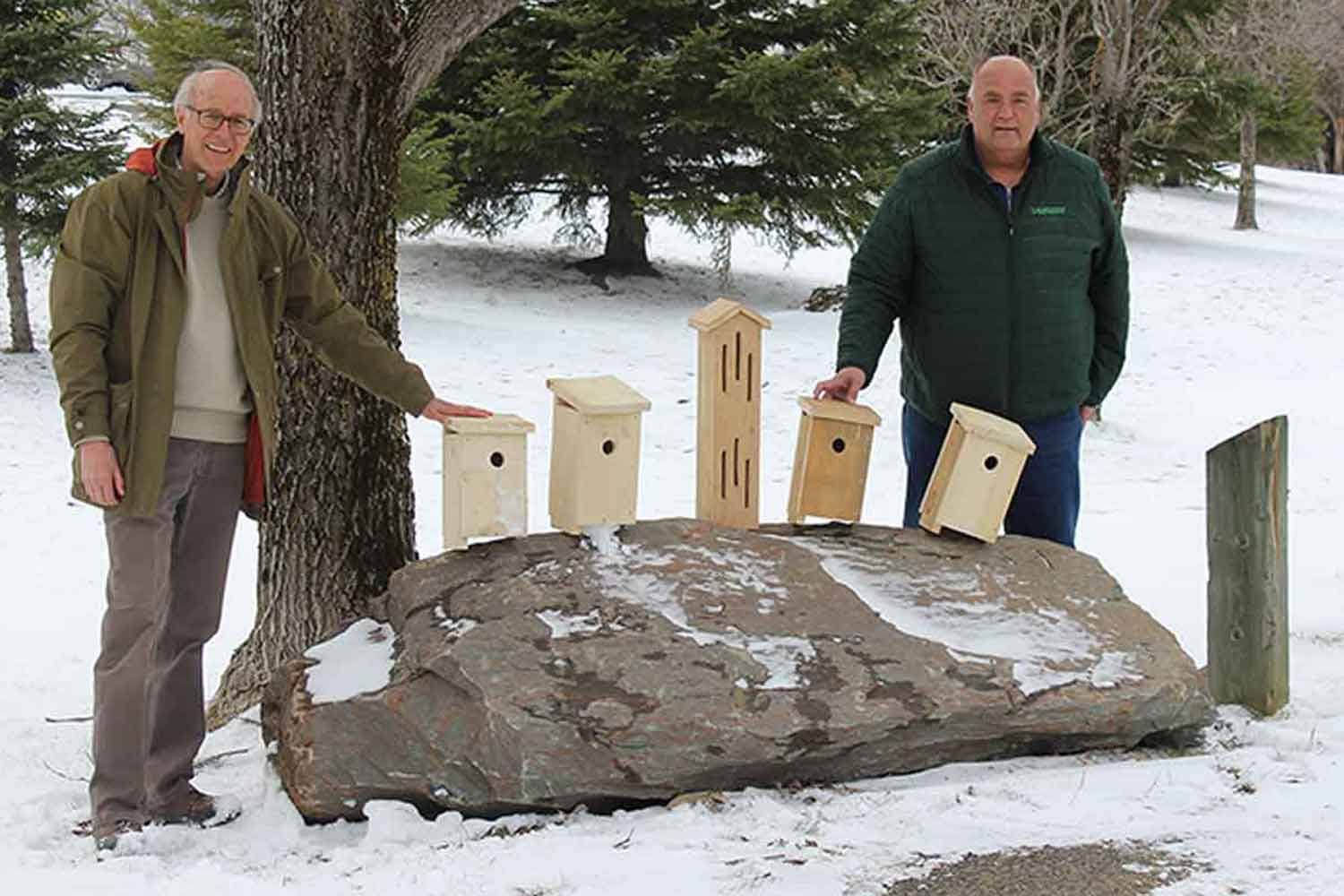 EACOM Timber Corporation
EACOM's commitment to conserve the biodiversity of our ecosystem was shown in their support of Timmins High & Vocational School's building of 43 swallow houses for the Gillies Lake Conservation Area and O'Gorman Intermediate Catholic School's construction of butterfly houses to be placed in community gardens throughout the City of Timmins.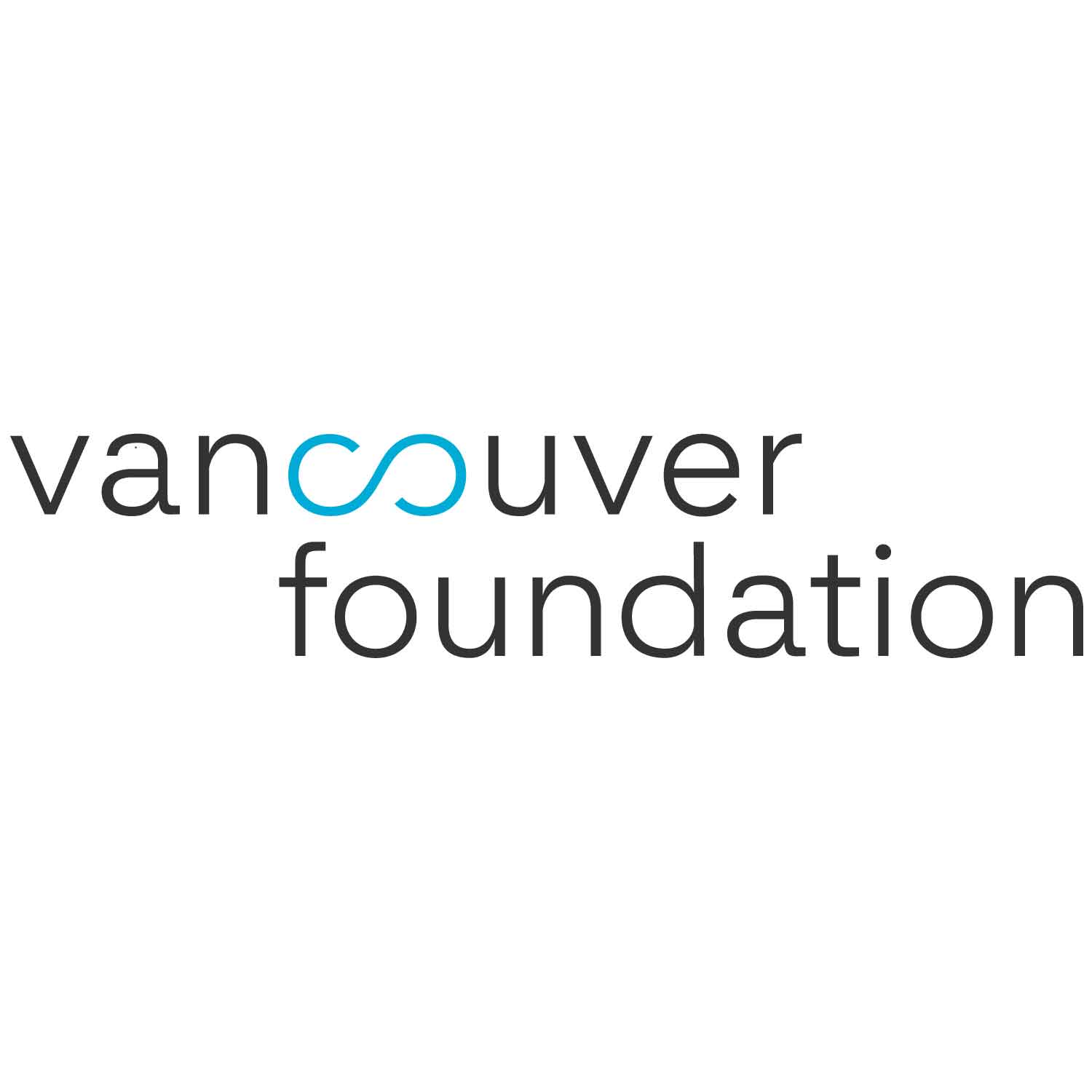 Vancouver Foundation
A generous donation was received from the Vancouver Foundation to support our efforts in wetland awareness.