The Wintergreen Fund for Conservation is a non-profit, registered charitable organization made up of volunteers who work closely with the Mattagami Region Conservation Authority.
To fundraise $200,000 to upgrade 55 km of recreational, non-motorized community trails
Increase trail quality to improve trail safety
Continue to allow free access to use of trails
Enable trail users to maintain and improve their physical and mental health
Local trails are used regularly by:
school cross country teams
local running clubs
school educational walks
local cycling club
Timmins Public Library and CM Shields Library StoryWalks
dog walkers (Rainbow Loop off-leash trail)
Everyone!
Connectivity: Trails promote family unity as well as strengthen friendships and neighbour relations. They are places where entire families, friends and neighbours can gather and enjoy nature together safely.
Economics: Trails attract tourism and tourism can be an economic benefit for any community. Hiking and walking trails are a free form of recreation for all members of the community.
Education: Trails provide firsthand experiences that educate users of all ages about the importance of the natural environment and respect for nature by leading us into a natural classroom.
Environmental: Trails provide access to the natural wonders of our area, thereby instilling appreciation and respect for them from the people visiting.
Health: Walking improves your fitness, health and mental well-being. And it is FREE!
Recreation: Trails support a range of recreational outdoor activities: walking, running, cross-country skiing, snowshoeing, and geocaching. Trails also instill a commitment to responsible recreation outdoors that promotes a respect for nature and the green spaces in which we play.
Over 262,000 trail users in 2022
Data retrieved from 10 trail counters throughout the trail network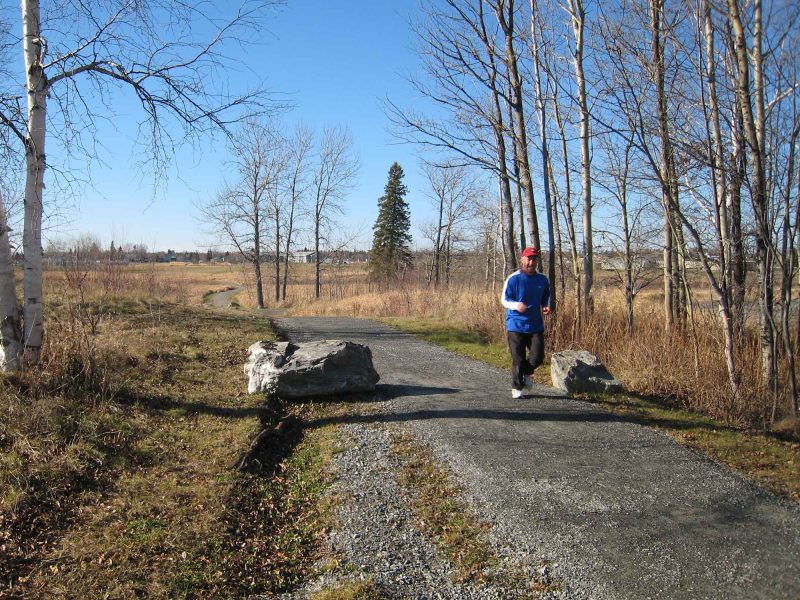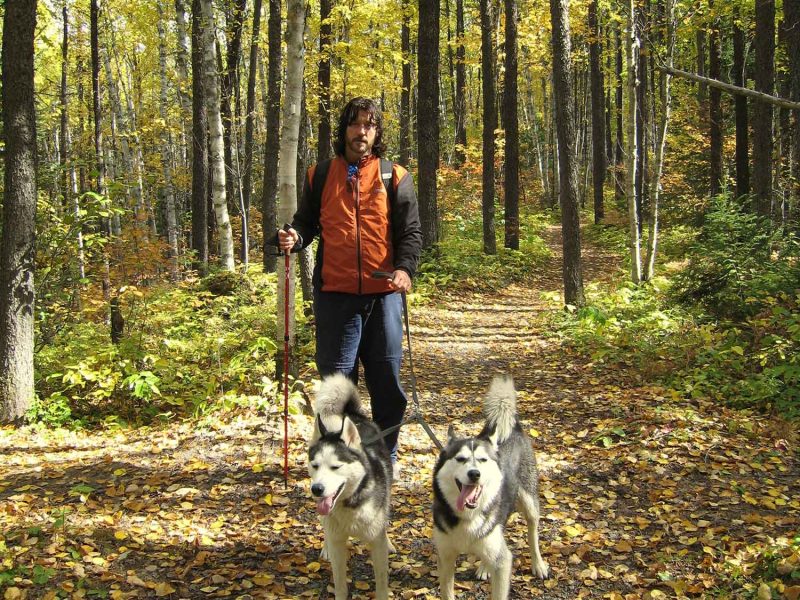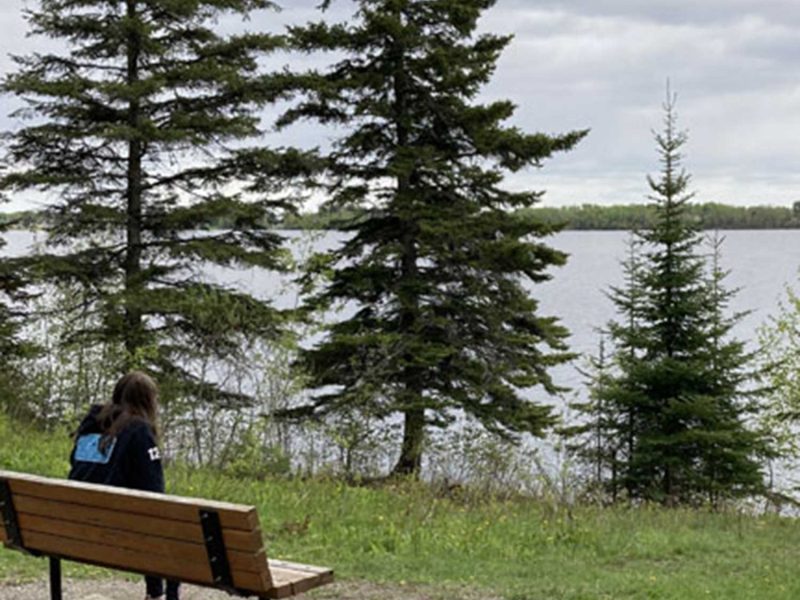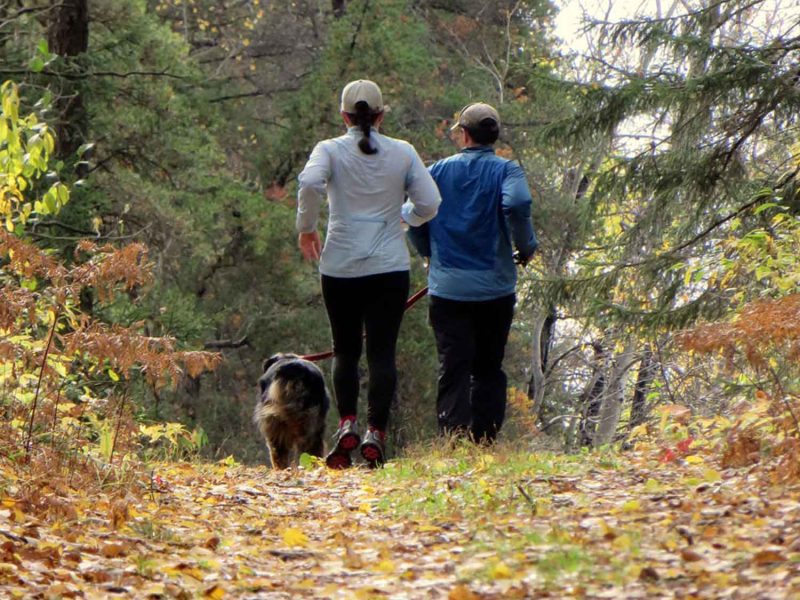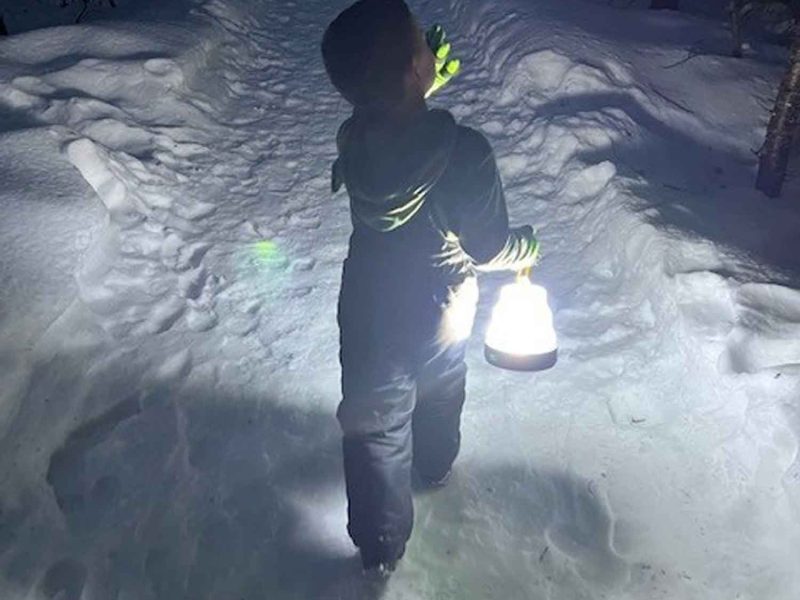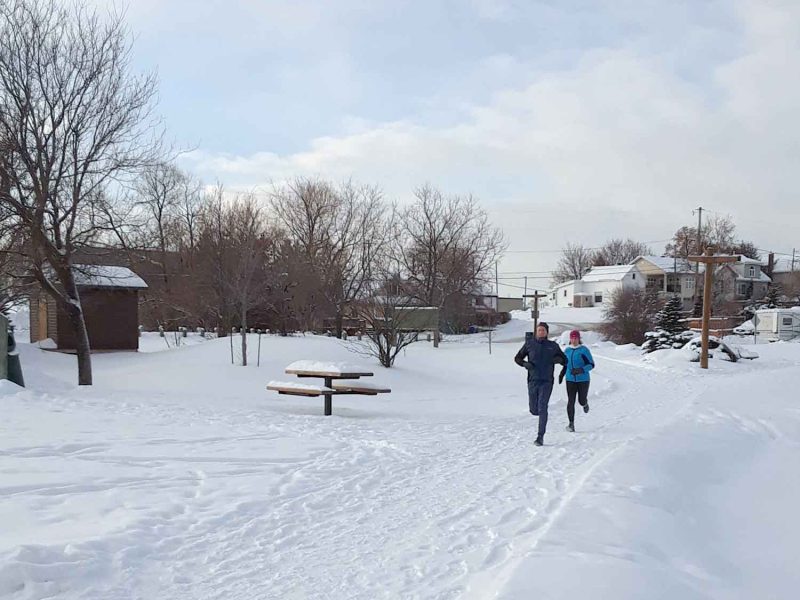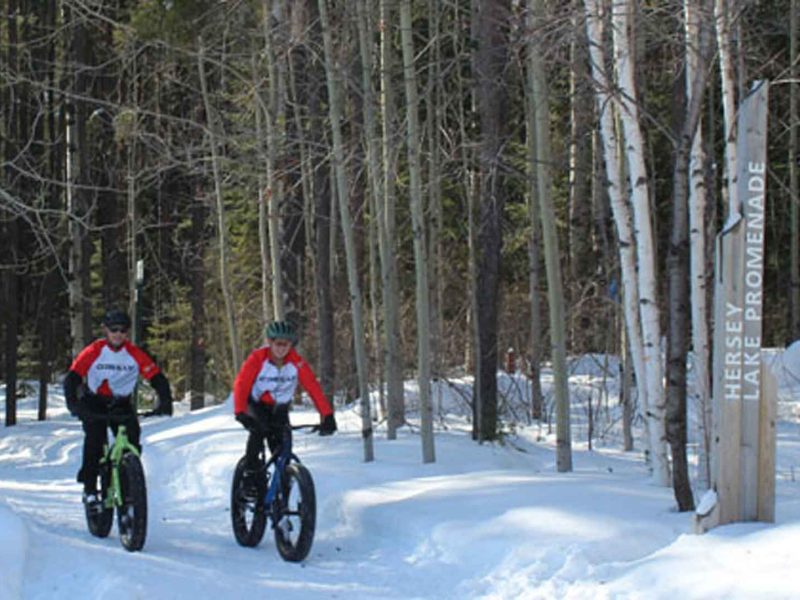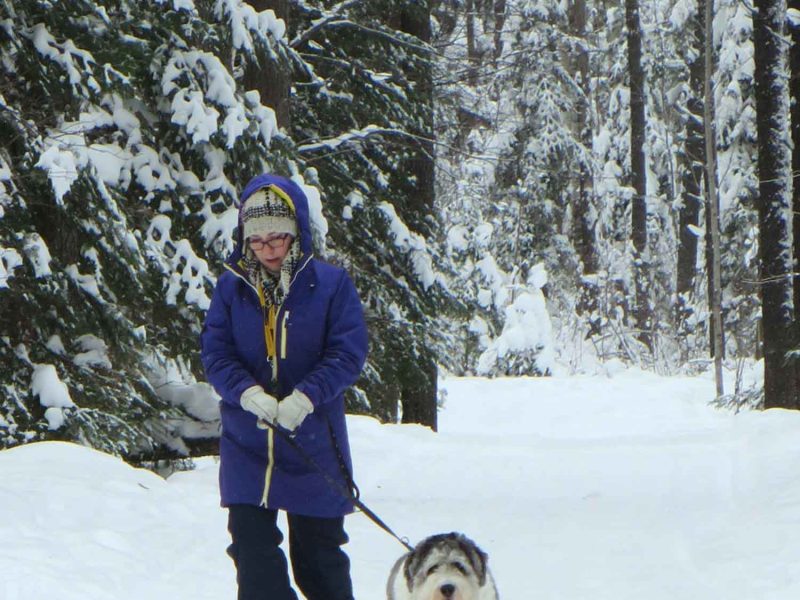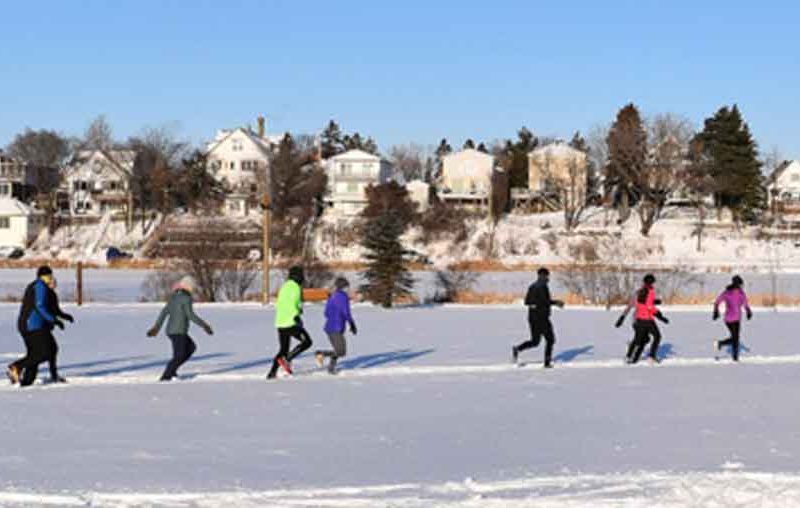 History of the Timmins Recreation Trail Network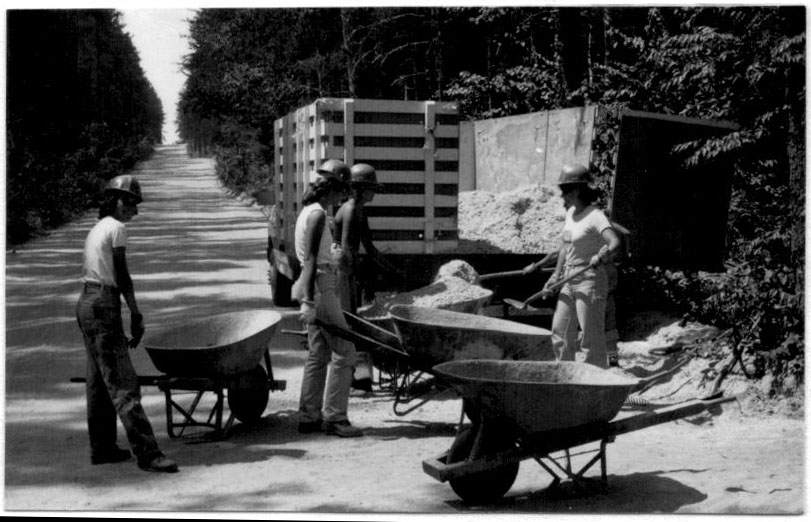 1970s
Recreation trail system development was initiated in 1979 through a volunteer group of government and business representatives devoted to the creation of a community-wide non-motorized network of walking and cycling trails. The Timmins Recreation Trails Committee, a Committee of Council, developed and maintained the trails through provincial funding, charitable donations, employment initiatives and municipal support.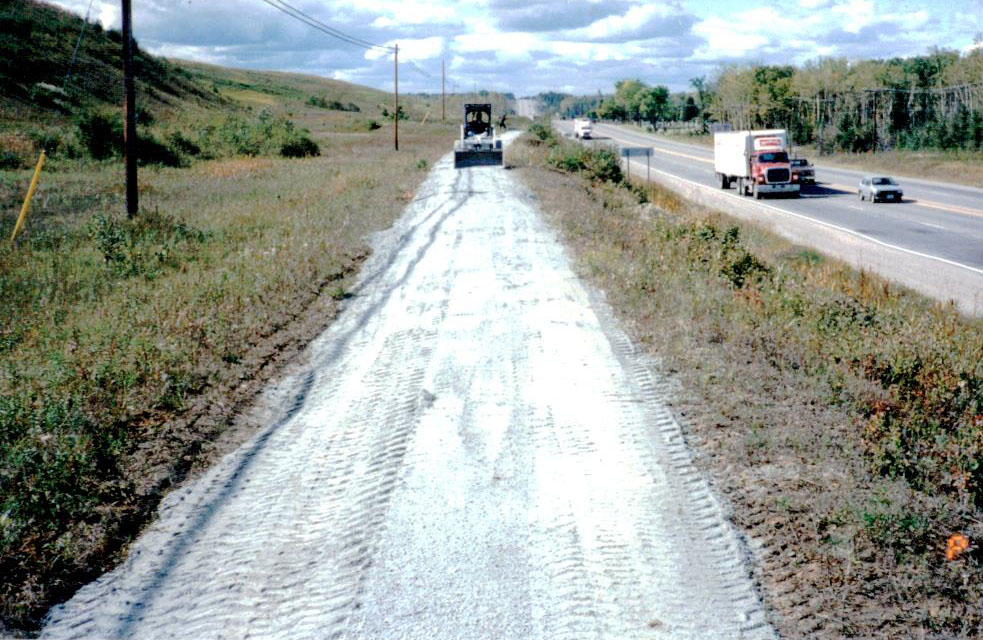 1990s
Substantial community commitment had allowed for the development of a number of nature trails. Provincial funding declined, student funding options were reduced, TRTC disbanded and the Conservation Authority adopted the maintenance, administration and financial responsibility for the trail system. Wintergreen Fund for Conservation became the primary fundraiser for the trail system.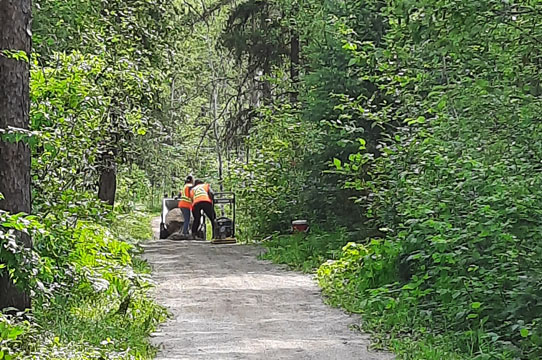 Current
A trail system with roadside connecting links is in place from Porcupine to the Mattagami River. Provincial funding for Conservation Authorities does not support recreational activities, municipal funding for trails has remained minimal and the cost of insurance, maintenance, equipment repairs and seasonal staffing continues to increase. Annual work includes managing the trails to ensure user safety, but updates and improvements depend on successful funding applications or community donations.
Major repairs: Improving the areas that cause annual weather related challenges will allow staff to work on regular maintenance.
Equipment improvements: Investing in the proper equipment to complete the tasks will reduce repair time.
Summer staff: Additional funds to develop an experienced seasonal trail crew.