Join us for our Fall Hiking Month Contest. We miss seeing everyone who comes out for our Fall Hiking Day so we are hoping to see you all 'virtually' this year. We have identified 12 locations that can be found on the MRCA trails throughout the City of Timmins. Head out to the trails, and don't forget your camera.
How to participate:
Hike the MRCA trails
When you see one of the locations identified below, snap a selfie with the trail feature
Share it with us on either Facebook or Instagram. Don't forget to tag us #hikeMRCA and #wintergreenconservation.
To enter the contest, you must have tagged us in at least 5 of the identified locations between October 1-31, 2020.
Fill out your entry form here for a chance to win some great prizes.
After visiting our trails, take a few moments to fill out our Trail User Survey. We would like to hear what you have to say about our trails, their current state, and what you would like to see going forward. Your input will be valuable as we move forward with future planning for our trail assets.
Contest Period:
All entries must be submitted between October 1 and October 31, 2020. Chances of winning vary depending upon the number of eligible entries submitted.
Prizes:
Prizes must be accepted as awarded. No cash equivalent is available. A random draw will be executed by the Wintergreen Fund for Conservation for prizes from all eligible entries received before the closing date. The prize winners will be contacted via email and phone. After three attempts to notify the winner without success another draw will take place.
So get outside. Walk, run or bike the trails. Enjoy the beauty of the nature around us. Snap your pictures and enter for a chance to win.
Trail features to find:
The Bart Thomson Trail is a long one, but you can opt for the shorter path if you check out the Prospector's Trail.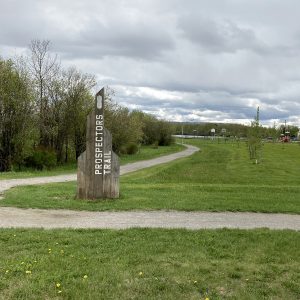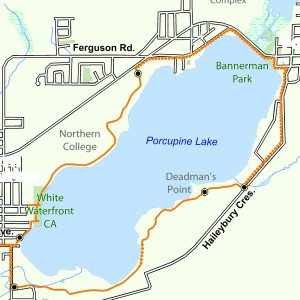 Head out past the O.P.P. Station to find this rest stop. Take a break, enjoy the fall colours, or watch for some birds while you are here.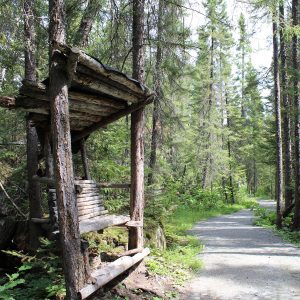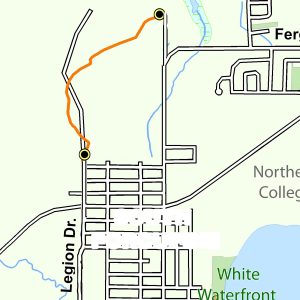 Follow the Rotary Trail from South Porcupine to Schumacher if you want a more challenging hike. Along the way, you will find the Dome Terraces.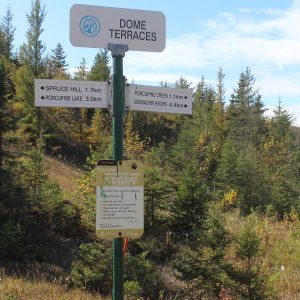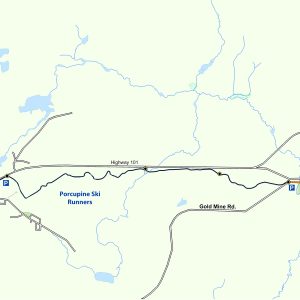 This unique Intrusive Breccia was found west of the Groundhog River, but now resides along the Gillies Lake Promenade.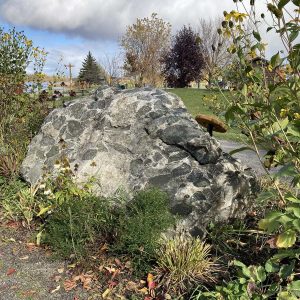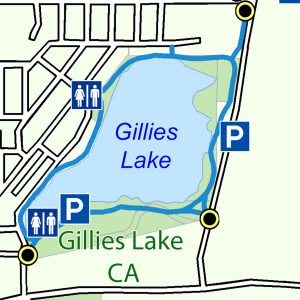 The Golden Springs Trail is named after the natural spring that was located just south of Hersey Lake Conservation Area.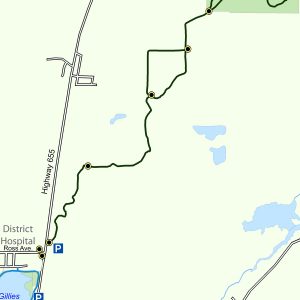 The Town Creek Portage is found on the Scout Rock Trail. this is the headwater of Town Creek which drains into the Mattagami River.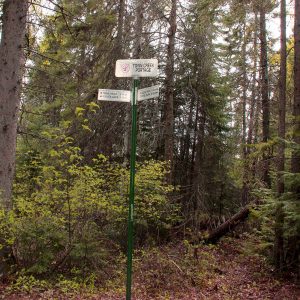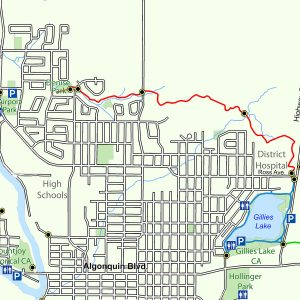 The Marcel Lafleur Rotary Walk signpost can be found on the Bridge to Bridge Trail. Take a break at the riverside lookout along this trail.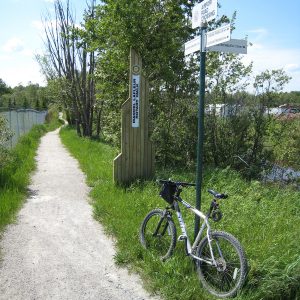 The Hersey Lake Conservation Area has plenty of trails to explore. Head out for the day to see how far you can get. Take a leisurely stroll around the Hersey Lake Promenade. Wander out to Fisher Lake or Lynx Lake. Take your dog for a run on the Rainbow Loop off-leash trail (just remember to pick up after your pup).